The Doggie Funhouse is a family-owned and operated pet hotel and spa located in the heart of Fort Greene in Brooklyn, New York.
Our daycare and boarding area includes access to 2,000 square feet of open, cage-free space with pet-safe rubber flooring, temperature-controlled rooms, and an outdoor play yard. We offer a wide range of pre-screened groups, programs, and activities that are sure to be a hit with your fur babies!
Growing up, our owner Rob Kohl wanted to play with every dog he saw. Visits to a shelter were his version of "a kid in a candy store." All he could think was "when I grow up, I'm going to adopt as many pups as I want."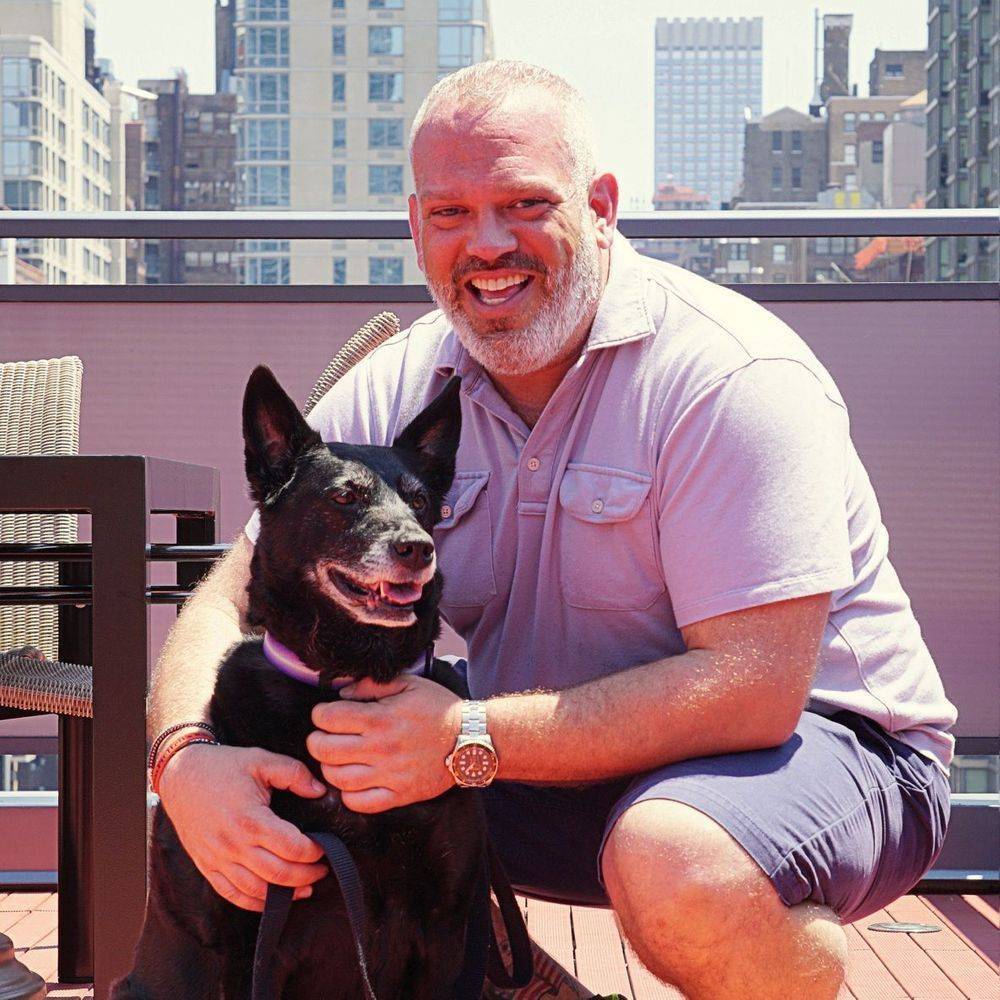 As an adult, Rob found a very special dog on the side of the road. After a (seemingly eternal) 7-day reclaim hold, he was able to give her a fur-ever home! Stormy became Rob's shadow. She helped him comprehend the true meaning of love, understanding, and patience.
As Stormy grew up, Rob's family decided that she needed a friend. At the animal shelter, she picked Cooper all by herself. Despite being complete opposites, Stormy and Cooper soon became best friends.
Life was grand in Rob's two-pup household until they discovered that Stormy was sick. She rallied after surgery but a year later, they lost her. Just three short months following her death, they also unexpectedly lost Cooper. It was devastating to their family and promised to open a daycare to honor their sweet girl.
The shock at the loss of their beloved pups caused them to reevaluate how they lived their lives and commit themselves to do work that fed their spirits and brought them joy! Thus The Doggie Funhouse was born.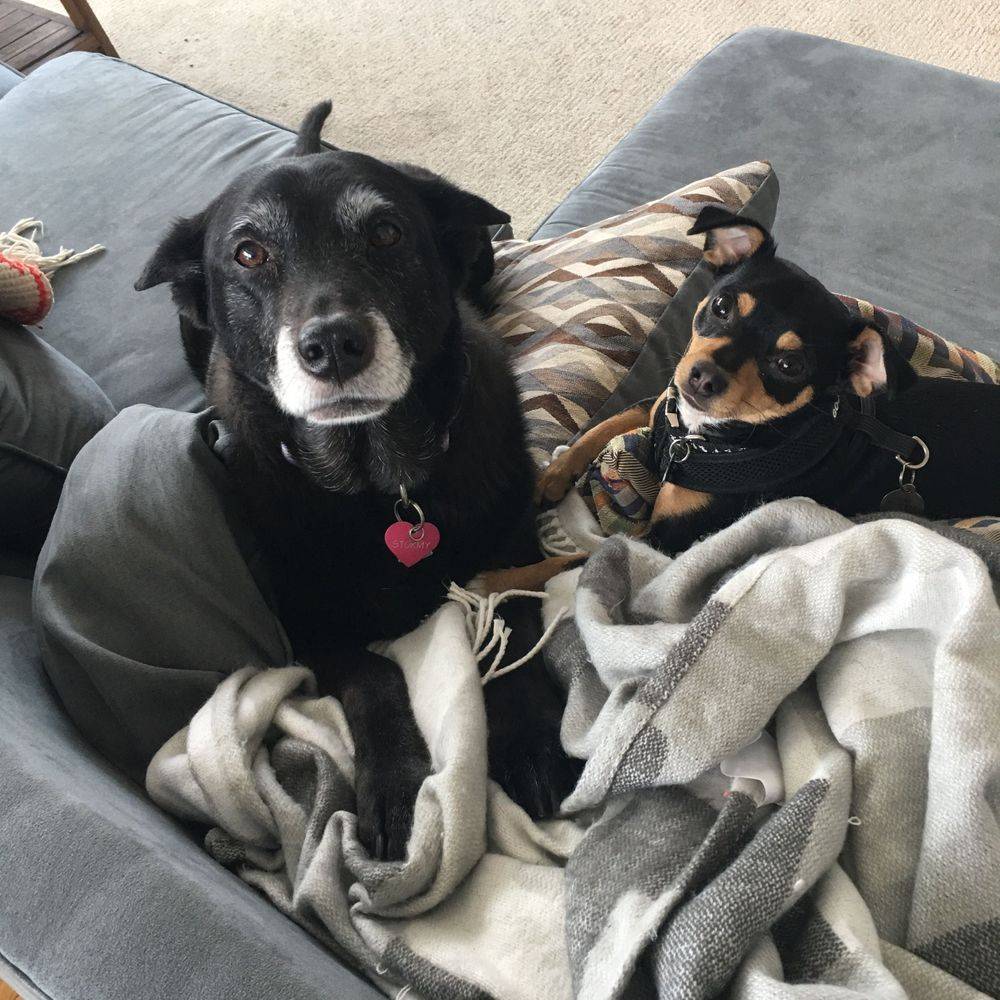 Rob, his partner Chris and their two furbabies Harley & Milly live just a block from the store. Rob may not have been able to fulfill his childhood wish of adopting hundreds of dogs, but getting to play and love on hundreds of dogs each week has brought ultimate healing and joy to his life.
The Doggie Funhouse is a home away from home for hundreds of pups in the Fort Greene area. We can't wait to add your four legged baby to our pack!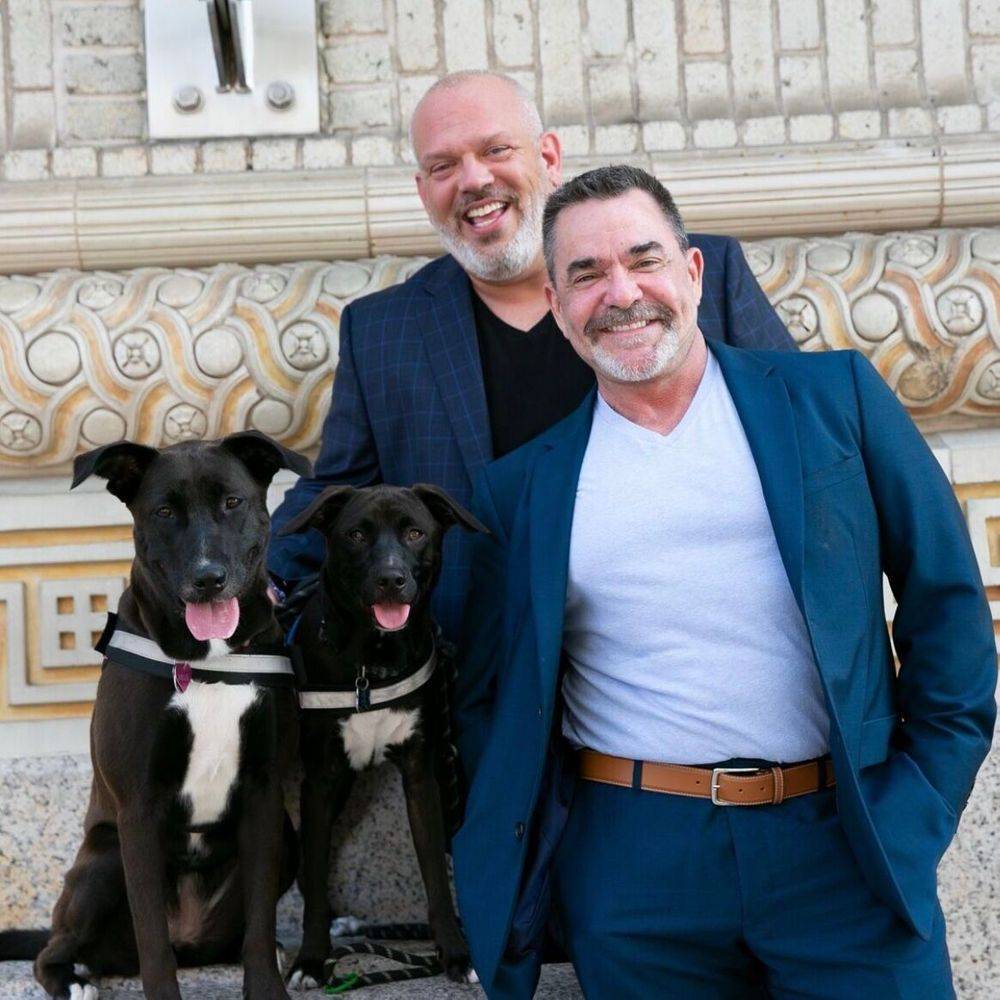 We are committed not only to bringing you the best daycare solution in Brooklyn. Can't wait to see you soon.